iPhones are widely known for their superior performance and quality, but one of the common issues most people face with them is the restrictions that they have. However, you can install some of the best Cydia tweaks to add more features and make your device much more functional and personalized. But to do that, you will have to Jailbreak your phone first to get root access to your operating system. Once you are done, you can then download a plethora of tweaks that you can use for things like changing themes, adding wallpapers, customizing widgets, etc.
Hence, if you want to give tweaks a try but are overwhelmed with the options you have, then we have curated a list of some of the best ones to help you. All of these can be easily downloaded from Cydia and will help you customize your original iPhone interface. So if you want to know more about them, then keep on reading.
30 Best Cydia Tweaks To Try Out
With Cydia, there are so many tweaks that you can try out, but if you want some of the best and most popular ones, then we have the perfect list for you. Here we have mentioned the 30 best Cydia Tweaks you can use to upgrade your iPhone and take it up a notch.
These include a mix of both paid and free versions, so you can choose whichever feels fit according to your needs and requirements. Also, all of them support jailbreaks on various ios versions so you can surely find something that supports the version that is on your phone.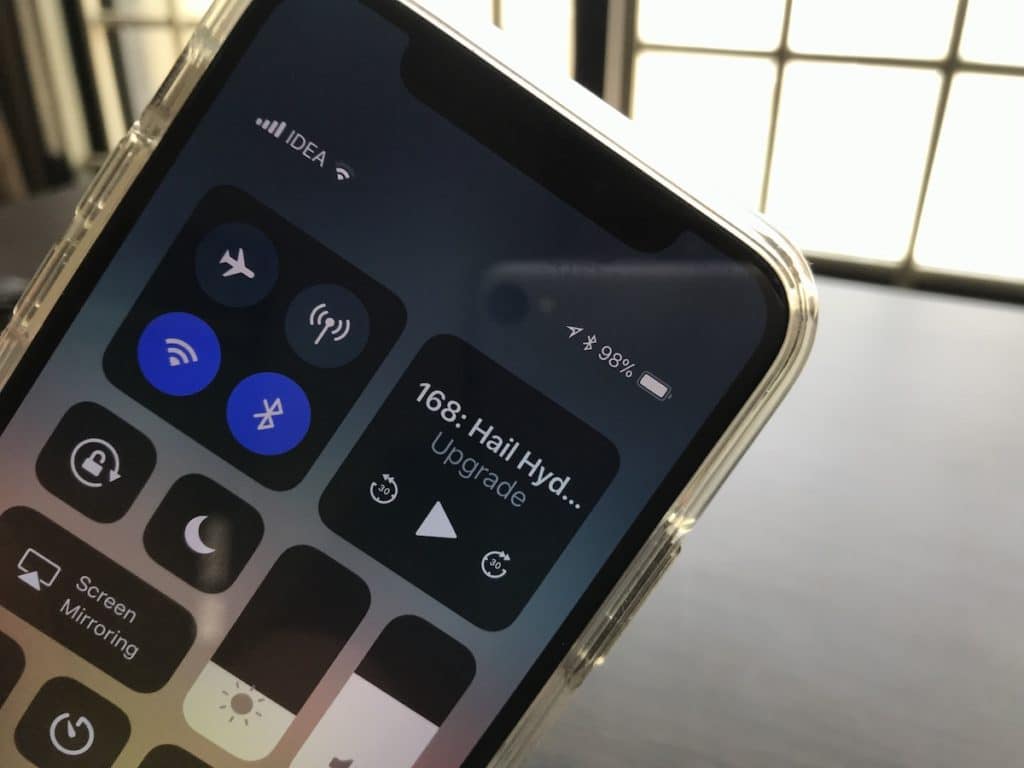 A problem with certain phones is that the battery percentage is not shown. In that case, this tweak can prove to be very helpful for you. BatteryPercentX displays the battery percentage inside the small battery icon itself so that it is easier for people to tell exactly how much battery their iPhone has. Also, as you can probably guess from the name itself, this tweak is for the X series of iPhones and is compatible with iOS 12 and 13.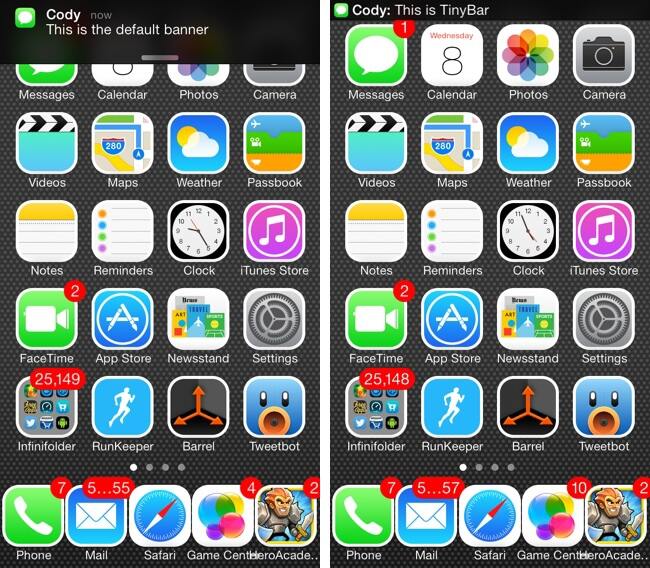 If you want to customize the way your notifications look, then this is the tweak for you. It allows users to narrow their banner notifications, hide the name and app icon from where the notification is coming, etc.
This tweak is compatible with iOS 7 and is a great way to reduce the size of your notifications as they can take quite a bit of space and restrict your view which can be somewhat bothersome if you are doing something important.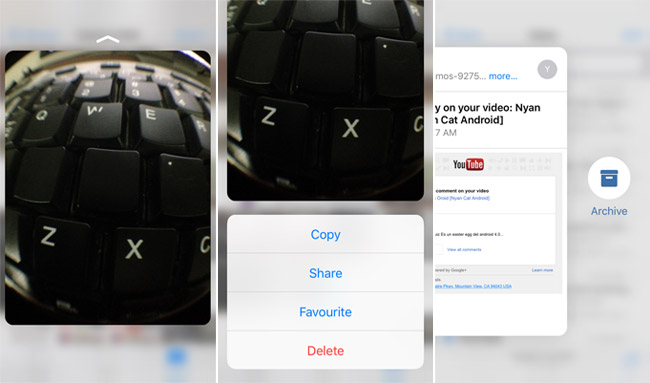 In certain older models of iPhones like the iPhone 6, the 3D touch feature is not available. For that, the Peek-A-Boo tweak can be useful. It is compatible with devices from iOS 9 to 11 and allows users of older models to use this feature. With this, you can get a 3D touch on apps, home screen icons, etc. Also, if you want to change the sensitivity, you can do so from the settings.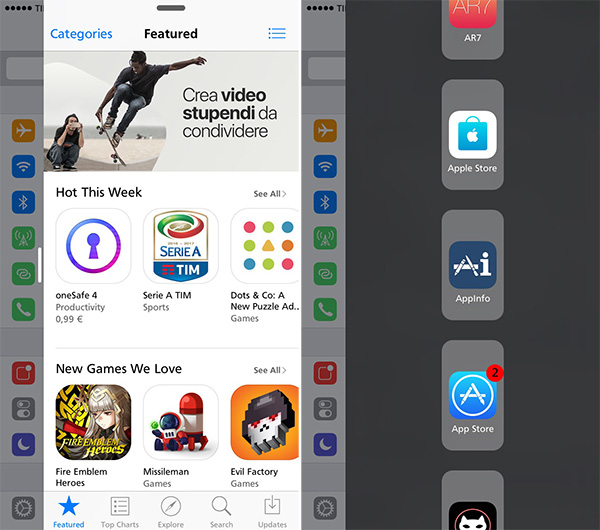 Gorgone is an incredible tweak that allows iPhone users to get the split view and slide-over feature that Apple has restricted for iPads only. That's because these features are very useful and a lot of people want to use them on their iPhones as well. So if you are a multitasker, then Gorgone is something you will surely love. It works with iOS 9 and 10 and its configure options can be found in settings.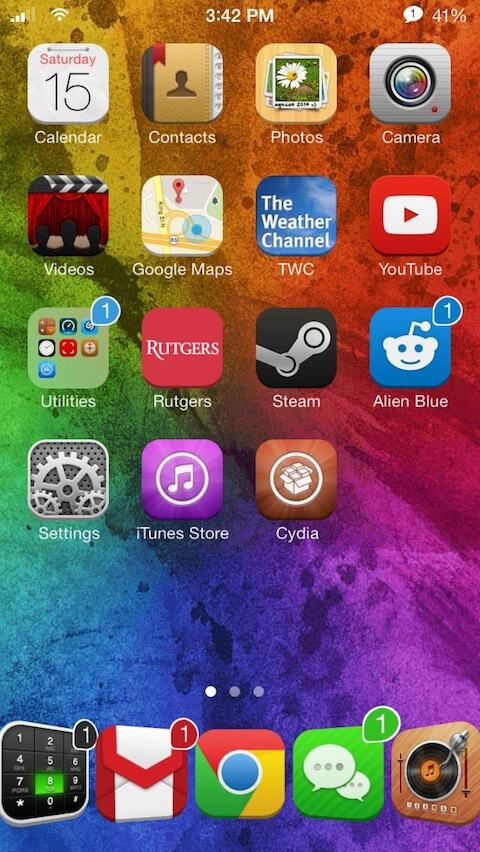 If you desire to give your phone a makeover, then ColorBadges is a tweak you must try out. It colorizes the notification badges of your app icons the same as their dominant color.
For example, since the app icon for messages is mostly green, its notification badge will also appear green if you enable this tweak. The change is subtle but it makes everything look much cleaner. ColorBadges supports all phones with iOS 7 to iOS 12 and is also compatible with iPads and iPods touch. It works with other customization tweaks as well.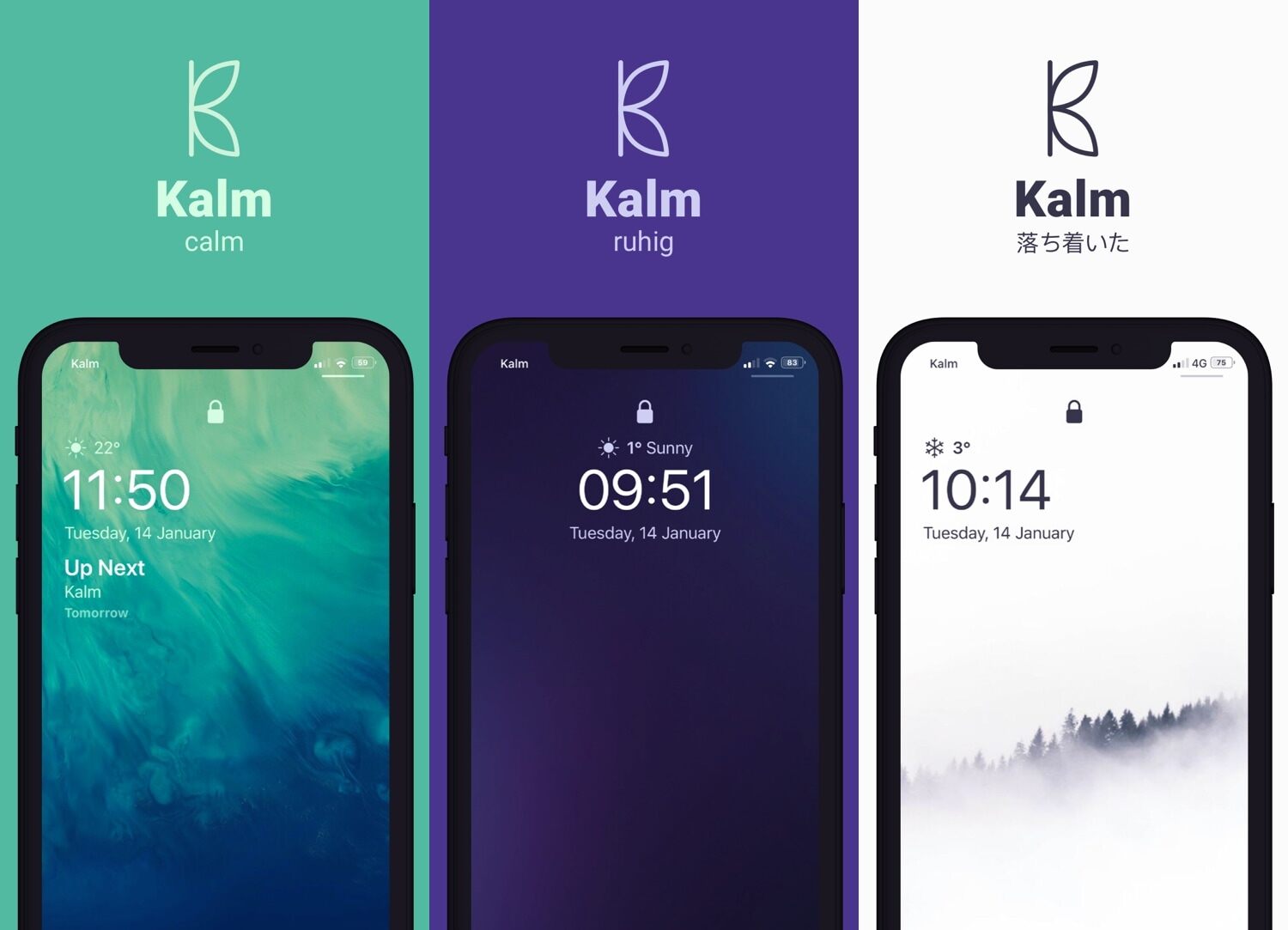 The lock screen that usually comes on your iPhone can get pretty boring. So if you wish to redesign it into something more unique, the Kalm can help you. This Cydia tweak allows you to customize the look of your lock screen by displaying information regarding weather, temperature, calendar, etc. You can also add to or make changes in the displayed information from settings. Kalm is compatible with iOS 12 to iOS 14 and can be purchased for $1.99 on Cydia.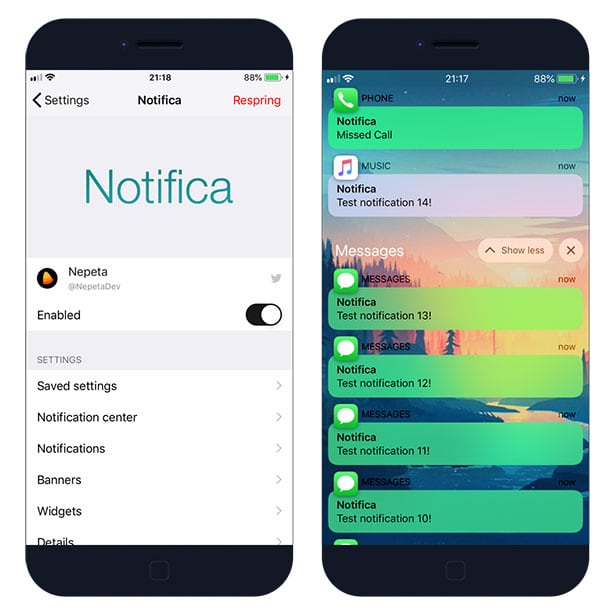 Notifica is a popular jailbreak tweak available on Cydia if you wish to customize the look of your device's banners, notifications, widgets, etc. You can change the text color, and background, and do much more with this tweak. It is compatible with iOS 11 and devices including iPhones and iPads.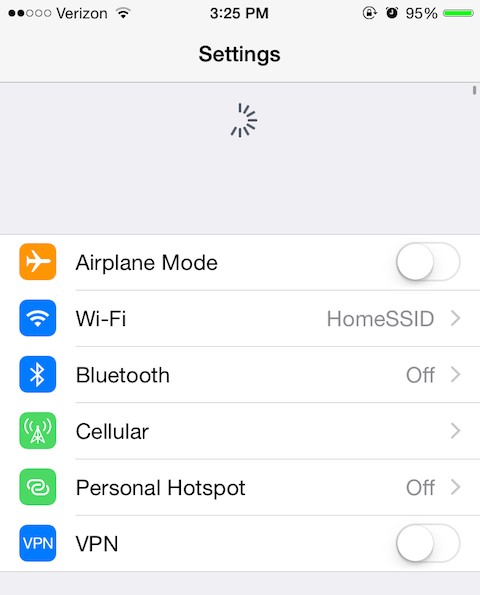 Pull To Spring is a tweak that you can download from Cydia and it helps simplify the process of respringing your device. Once you install and enable it, all you have to do is go to your settings app and pull downward. Once you do this, your phone will automatically respring. This tweak is compatible with iOS 7 to 10 devices.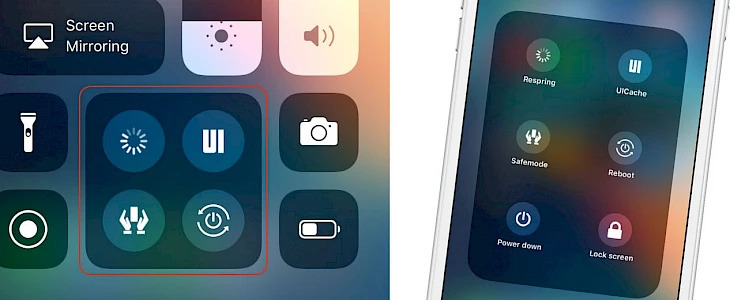 Power Module is a control center module tweak on Cydia. It allows you to perform actions like reboot, respring, locking the screen, powering down, clearing cache, etc. all from your iPhone's control center without losing the jailbreak. These options are not available in the usual control center offered by Apple. This tweak currently works on devices with iOS 11 to iOS 14.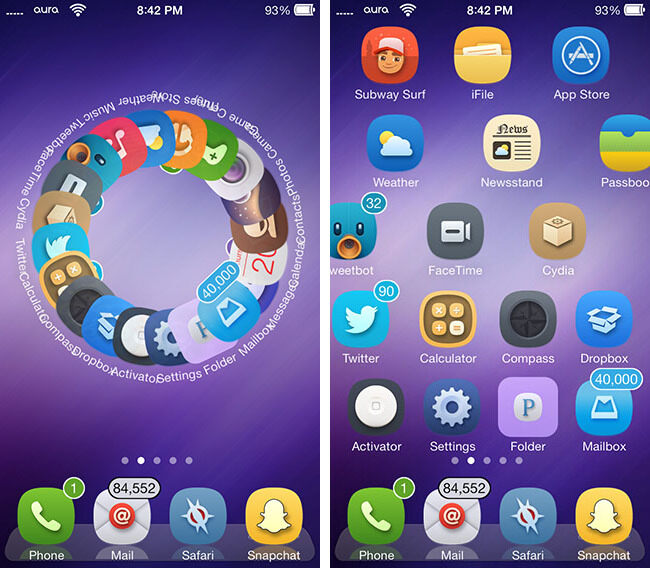 If you want to make your iPhone less boring, then this is a tweak that you should surely give a try. It is also one of the oldest and probably the most popular tweak in the market. As for what it does, it makes scrolling through different icon pages on your home screen more fun by adding effects.
There are 18 different modes that you can choose from depending on what you like or what your mood desires. As for configure options, you can do all the configuration from the usual settings app or from the Barrel settings app that you will be able to access from your phone's home screen.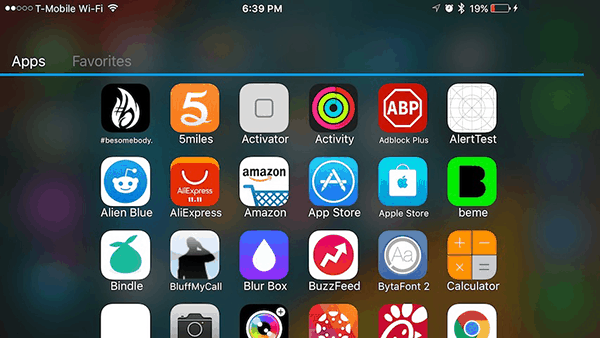 App Drawer is an android-inspired Cydia tweak that is perfect for those who don't like their apps scattered randomly across different pages. It organizes them in one place so that it becomes easier to access them. Once your install it, you will find an "apps" icon on your home screen inside which you will find all your apps.
Furthermore, you can move this icon anywhere on your home screen and can also make changes to the apps inside. This tweak works with iOS 8 to iOS 11 but cannot be used on iPads.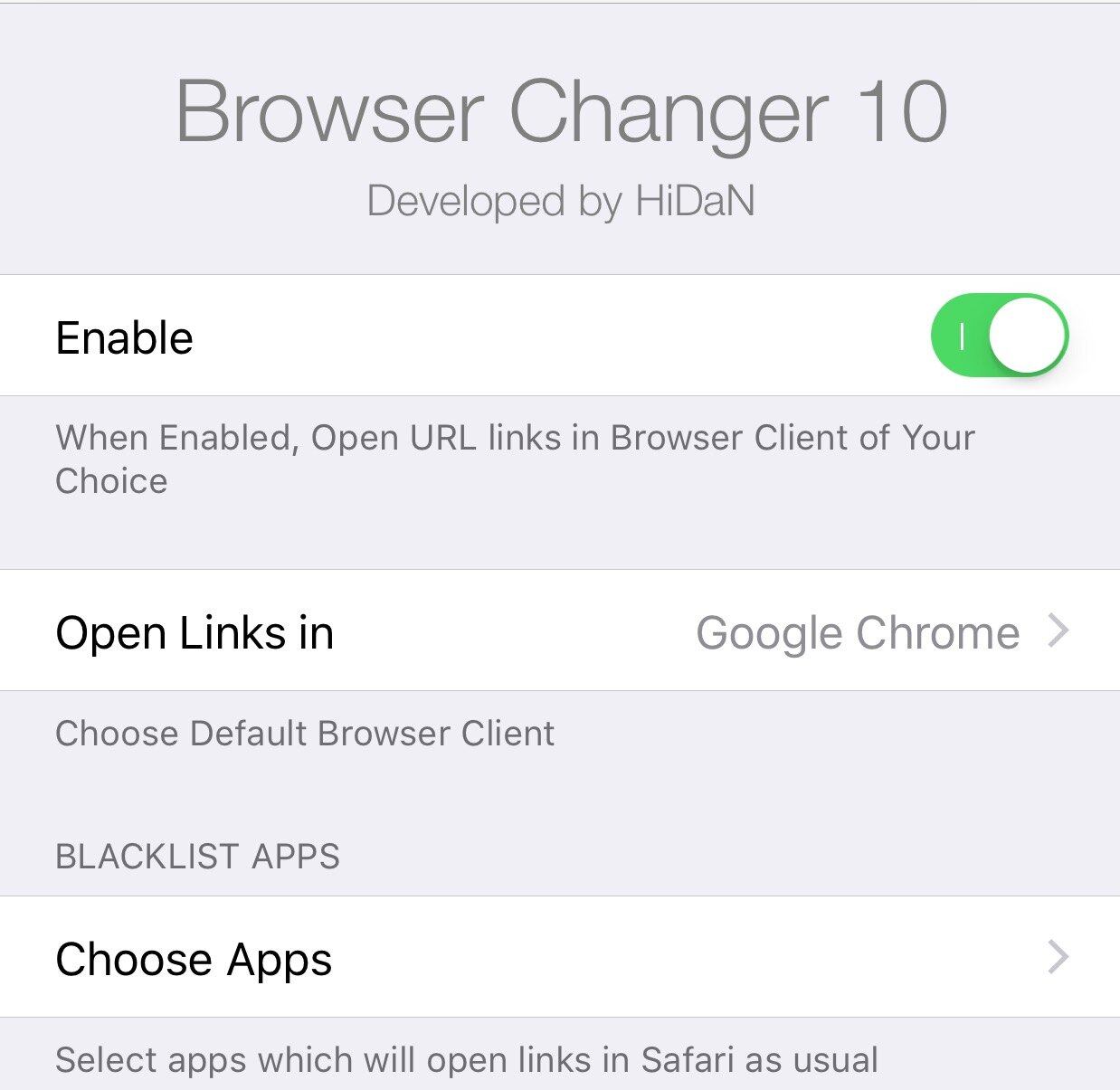 The default browser in iPhones is usually Safari. However, a lot of people other browsers like Chrome, etc. That's where Browser Changer can come in handy. With this, you can make any third-party web browser your default one so that whatever links you get will automatically open from this only. This tweak is available to download without any cost from Cydia.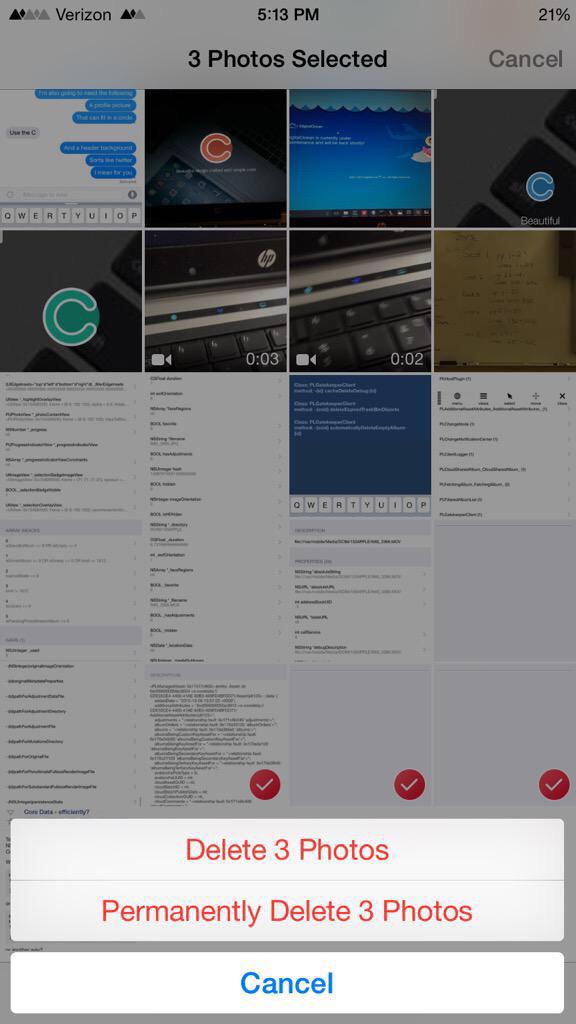 Whenever you delete photos or videos from your iPhone, it goes to the recently deleted album folder and does not get permanently deleted from your device. But even though this is for security purposes, it can get a little annoying to go through another step to fully delete everything.
In this case, you can use Delete Forever XS, a Cydia tweak that permanently deletes pictures by getting rid of the recently deleted album. It is probably one of the best Cydia tweaks because of its functionality and usefulness.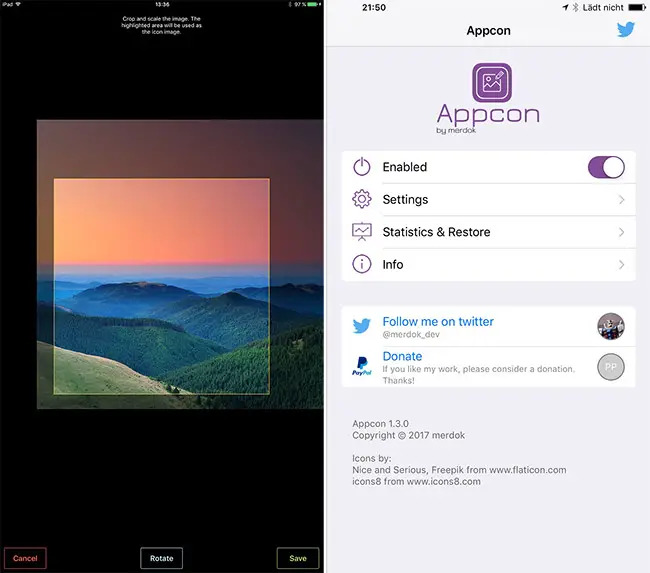 If you want to make your app icons a little more unique, then you can use Appcon. It is among the best Cydia tweaks for changing your app icon with an image. This image can be from your picture library or you can also use a URL.
You can choose a different picture for each icon or you can create a single image from all the icons. Also, before adding the image, you can edit and adjust it to fit perfectly. Appcon can be downloaded for free from Cydia and works on iOS 9 to iOS 13 devices.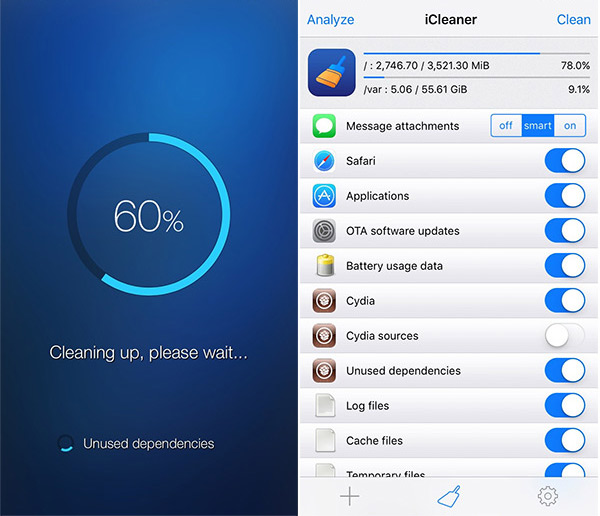 A problem that most iPhone users face, especially the ones with low storage, is that there is no feature to clean the cache from apps. This cache slowly piles up and takes up a lot of unnecessary space which makes it harder for you to install apps, take pictures, etc. iCleanerPro is a tweak that cleans up cache from apps, temporary files, etc. with just a click so you don't have to worry about running out of storage anymore. Because of how useful it is, it's one of the best Cydia tweaks out there.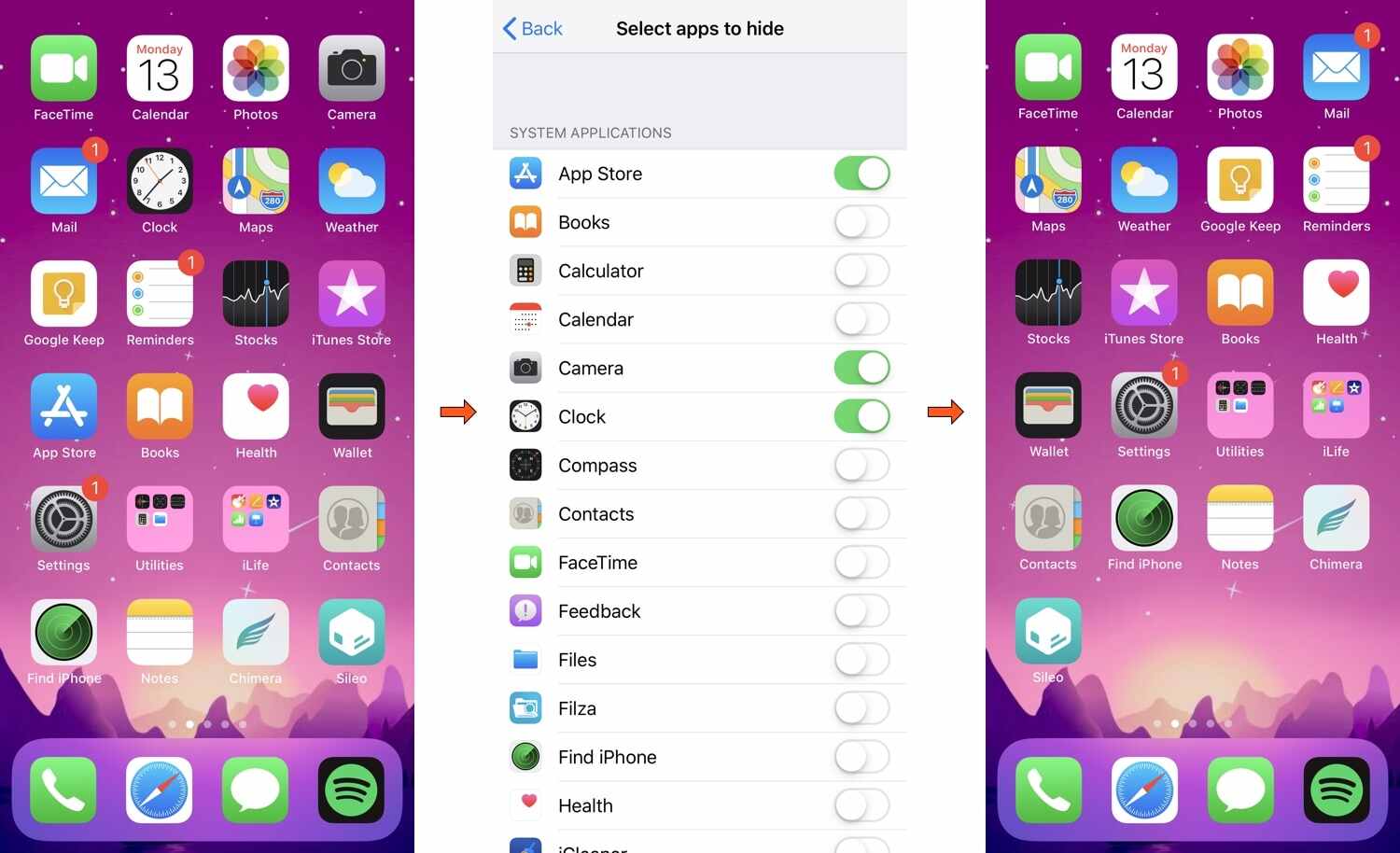 Some people like to keep a few of their apps hidden. Maybe they have a kid and want to hide unnecessary games. Or, maybe they are a private person and don't want other people to go through their photos, messenger apps, etc. Apple does not offer an inbuilt feature for this.
However, Hide Your Apps is a tweak that you can use instead. It can hide whatever app you want from your home screen. Currently, it supports iOS 11 to iOS 14.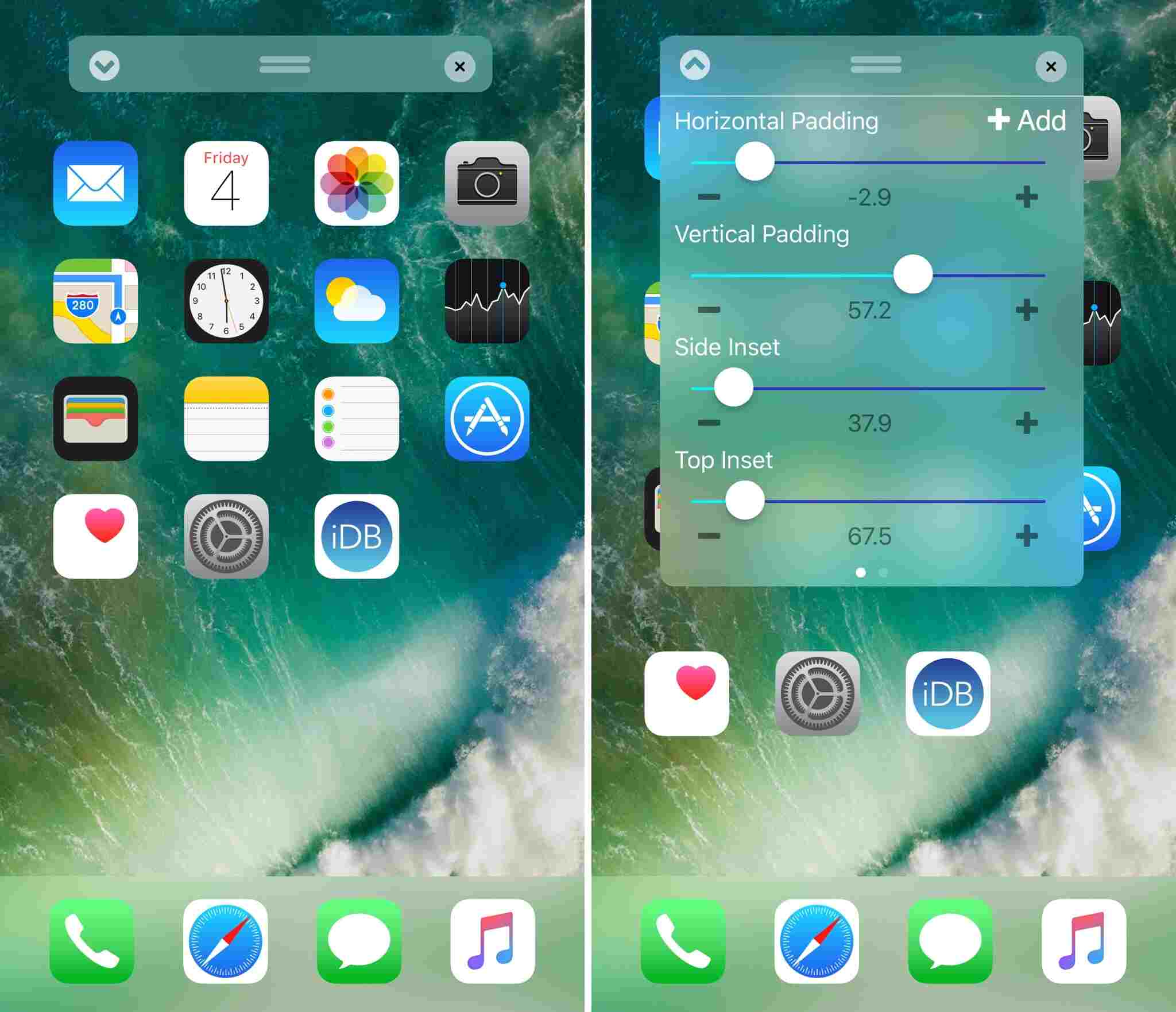 Boxy 3 is a popular jailbreak tweak available on Cydia that allows users to customize the layout of the app icons on their iPhones. After you install the tweak, you can swipe upwards on your home screen after which you will get to the settings to adjust things like Horizontal Padding, Vertical Padding, Side Inset, and Top Inset. This is one of the best Cydia tweaks for those who want to make their device more aesthetic.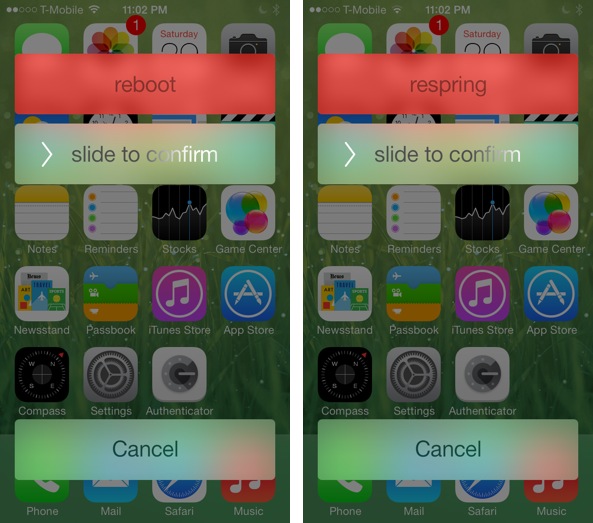 As you can probably guess from its name, Power Down is a jailbreak tweak that helps you customize your power-down menu. It allows you to change its theme, add more options, etc. Originally, you only get the slide to power off option. But with this, you get additional sliders including safe mode, respring, and reboot. This Cydia tweak will work on iOS 6 to iOS 10 iPhones and also on iPads.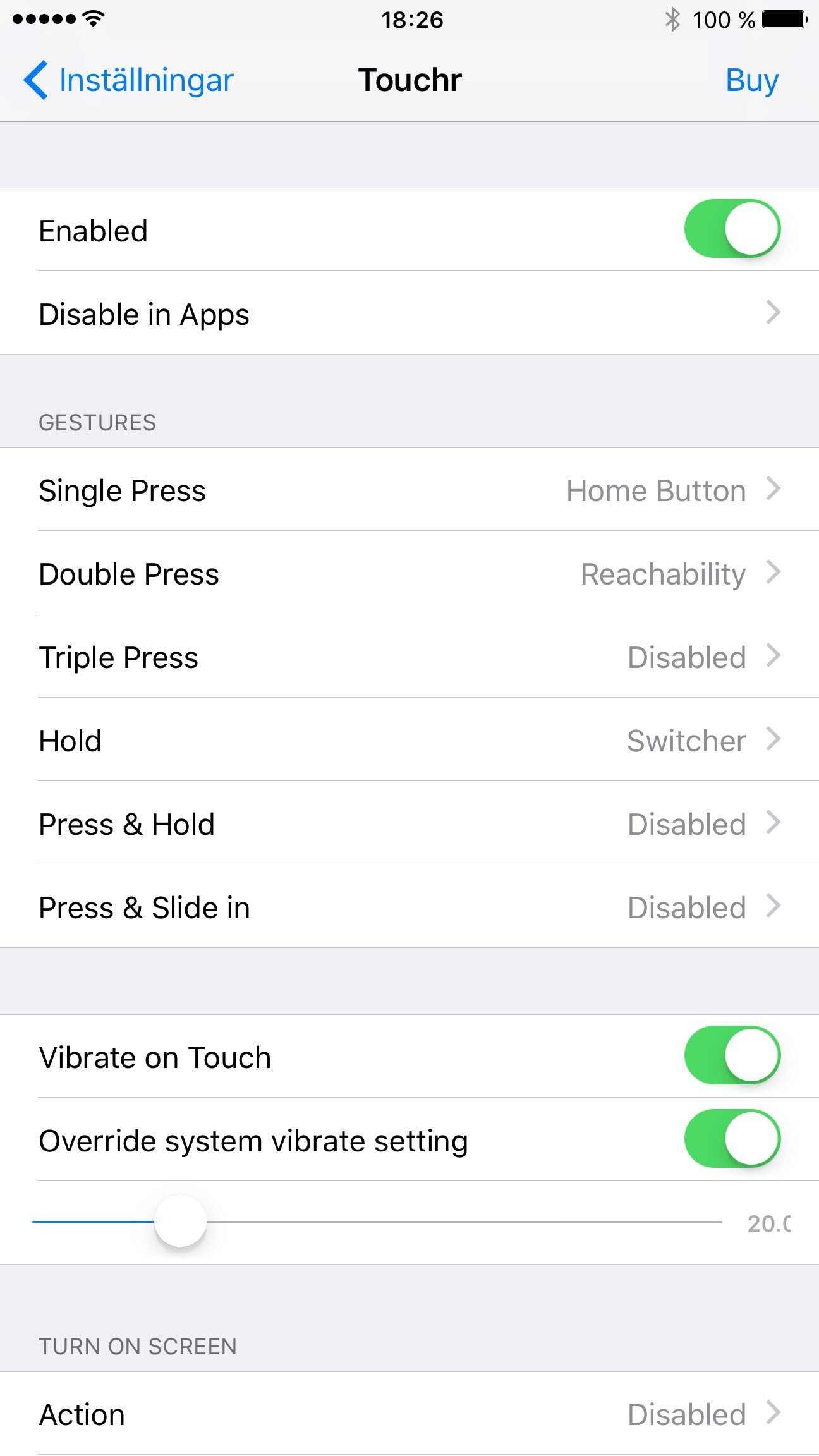 The touch sensor on iPhones can only do a limited amount of tasks. But with Touchr, you can enhance the number and types of actions your touch sensor can do and make it even more functional. For example, you can use it to activate Siri, take screenshots, go back to the previous page, and much more.
You can also configure it to be able to detect one, two, or even three presses. This tweak can be a good option for those who don't want to press the physical home button on their phone all the time to perform certain actions.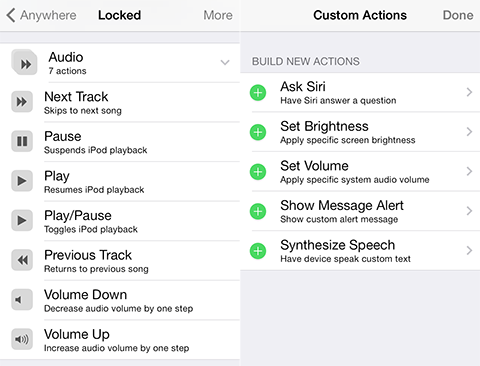 Activator is a very useful and functional tweak on Cydia that is also often necessary to be able to run other tweaks. That's why it usually comes preloaded with other tweaks. But other than acting as a backbone for other apps, what it mainly does is that it allows gesture-based controls on your device that you can use to do a plethora of actions. You can assign a gesture to do a specific task like opening a certain app, volume up/down, etc.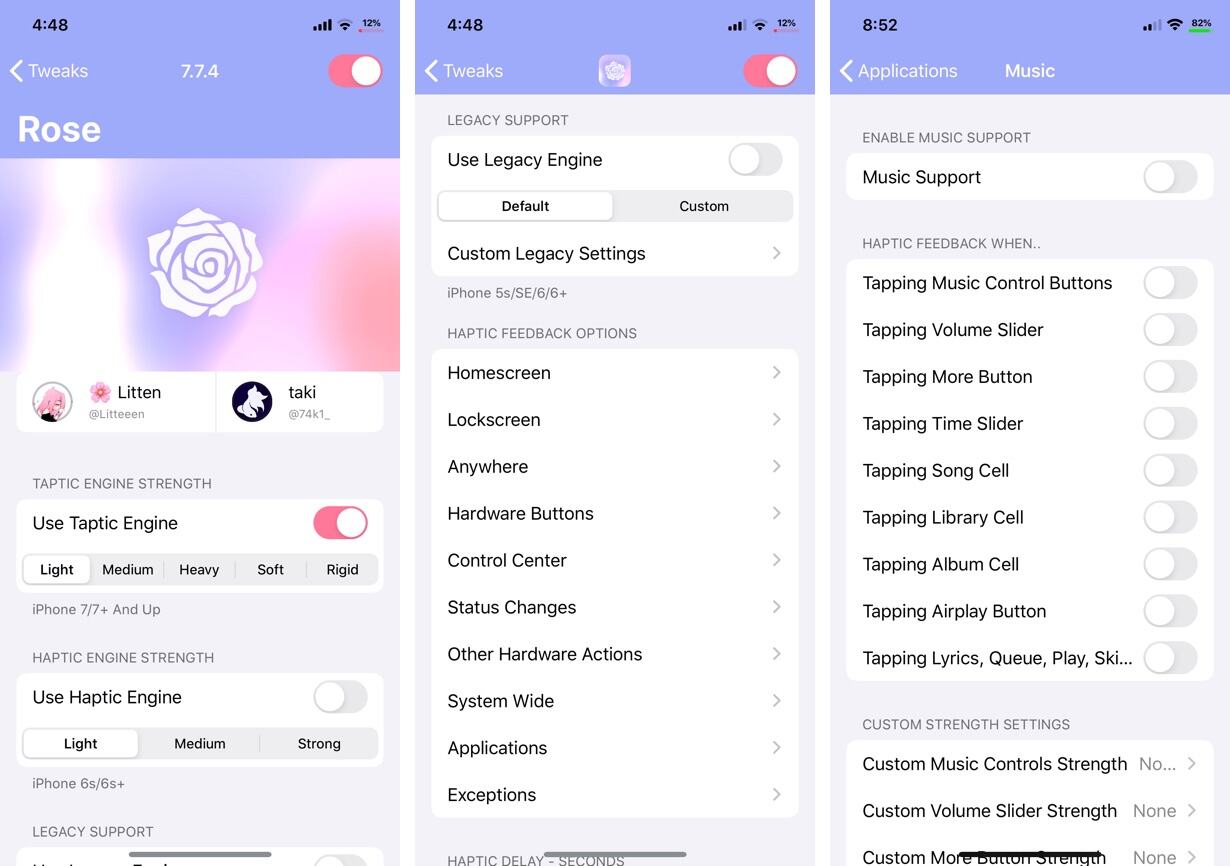 If you like to get that sense of touch when you click on any app or anything else on your phone, then Haptic Feedback is the tweak for you. It provides a slight sensation from the tactile feedback sent by its vibration motor which you can feel while typing or while doing any other interaction with your phone. You can also set the intensity of the haptic feedback. This tweak is compatible with iPhones that have anything from iOS9 to iOS 10.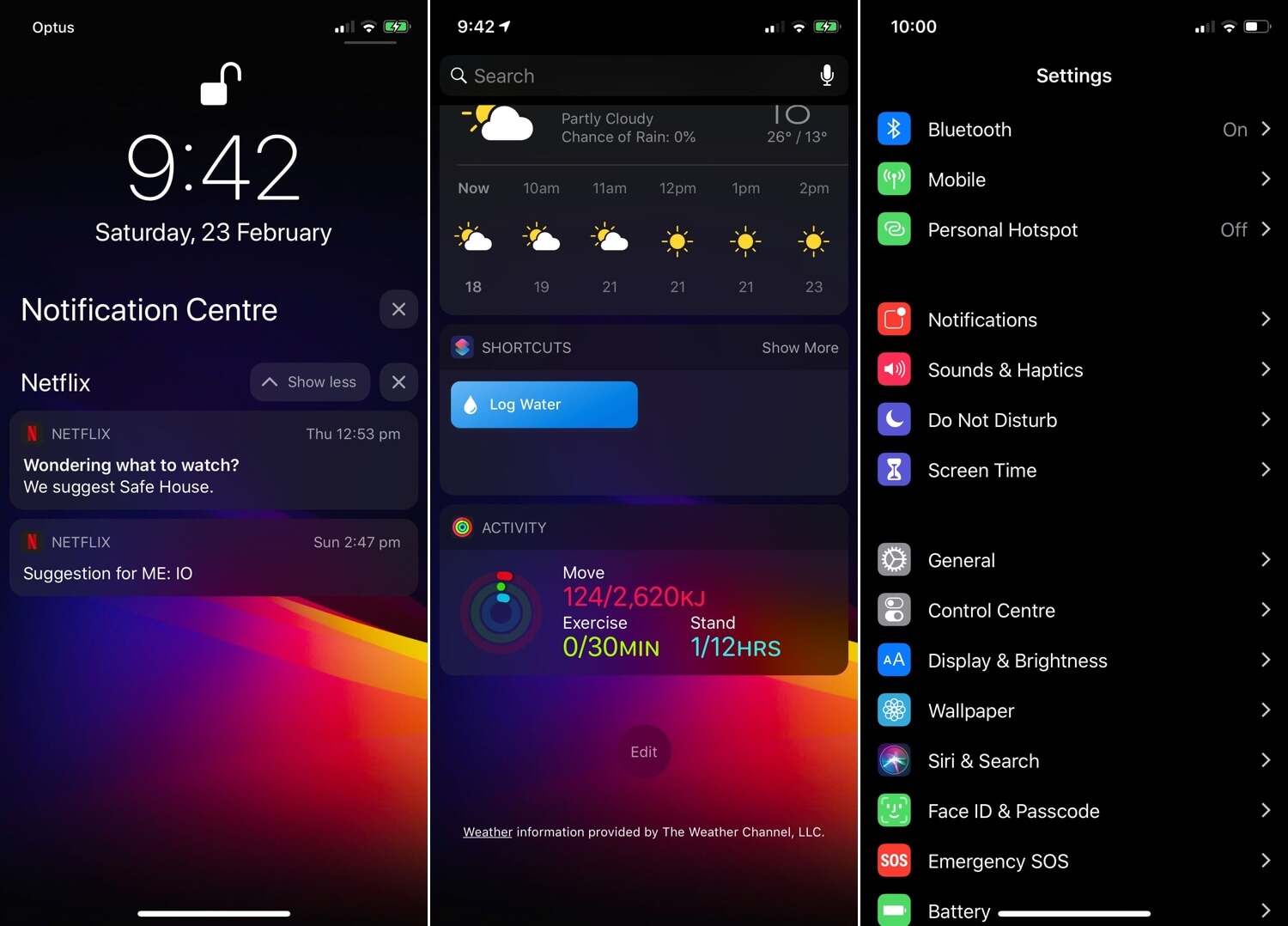 If you are a dark-mode type of person, then you will surely love Noctis. It is one of the best Cydia tweaks for night mode and works on iPhones and iPads that run on iOS 10. This tweak is useful because the dark mode option is not available on older models of phones. But with this tweak, you can use dark mode on these as well. There is a new version of Noctis known as Noctis12 that is compatible with iOS12.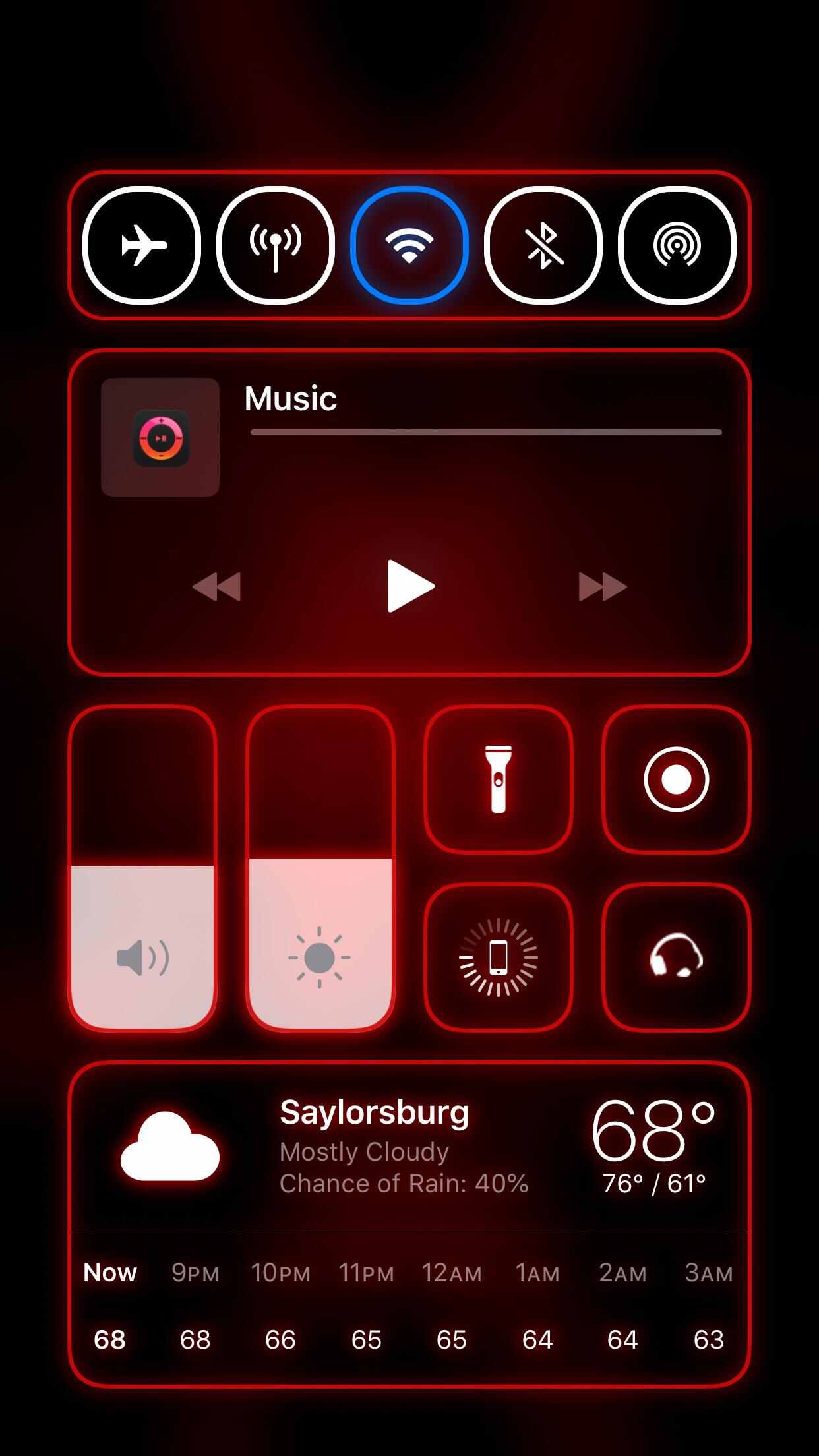 Sugarcane13 is a Cydia tweak that you can use to put percentage levels on certain modules on your iPhone's control center. For example, you can put the percentage level on battery and volume indicators because this feature is not originally available. Doing so will help you find the exact figures in percentage.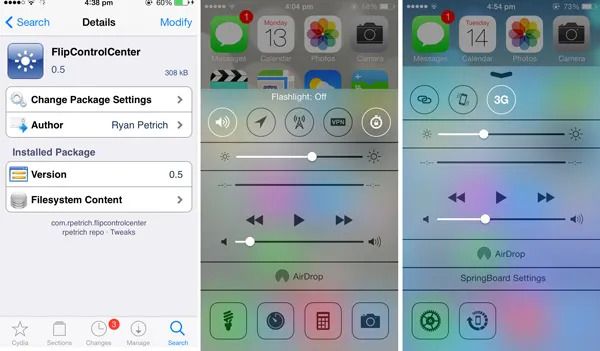 Flip Control Center is a pretty popular tweak that you can easily download from Cydia and use to customize your control center. The usual control center on your iPhone is decent, however, you cannot make any changes to it which can feel pretty restricting. But with this tweak, you can customize it however you want. You can rearrange the original switches, add pages to the switch bar, and much more.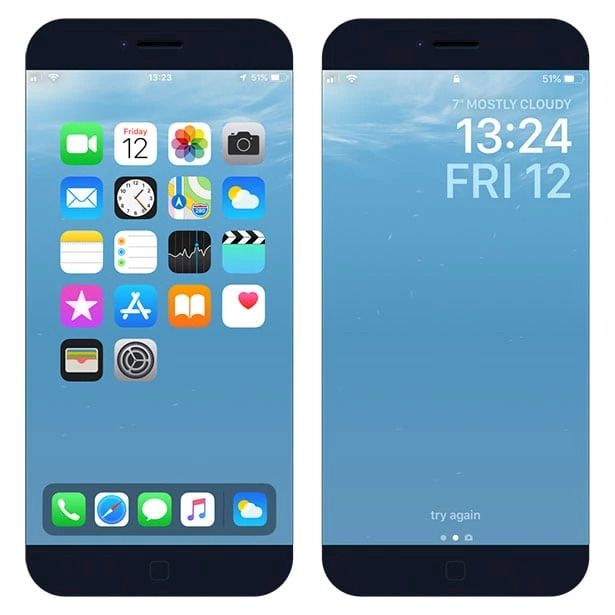 Asteroid is a renowned jailbreak tweak that displays live weather information in the form of animations inspired by weather apps on your home or lock screen. The information displayed includes temperature, weather conditions, customized greetings, etc. You can download this tweak for free from Cydia. As for its configurations, you get a dedicated preference pane for it in the settings app.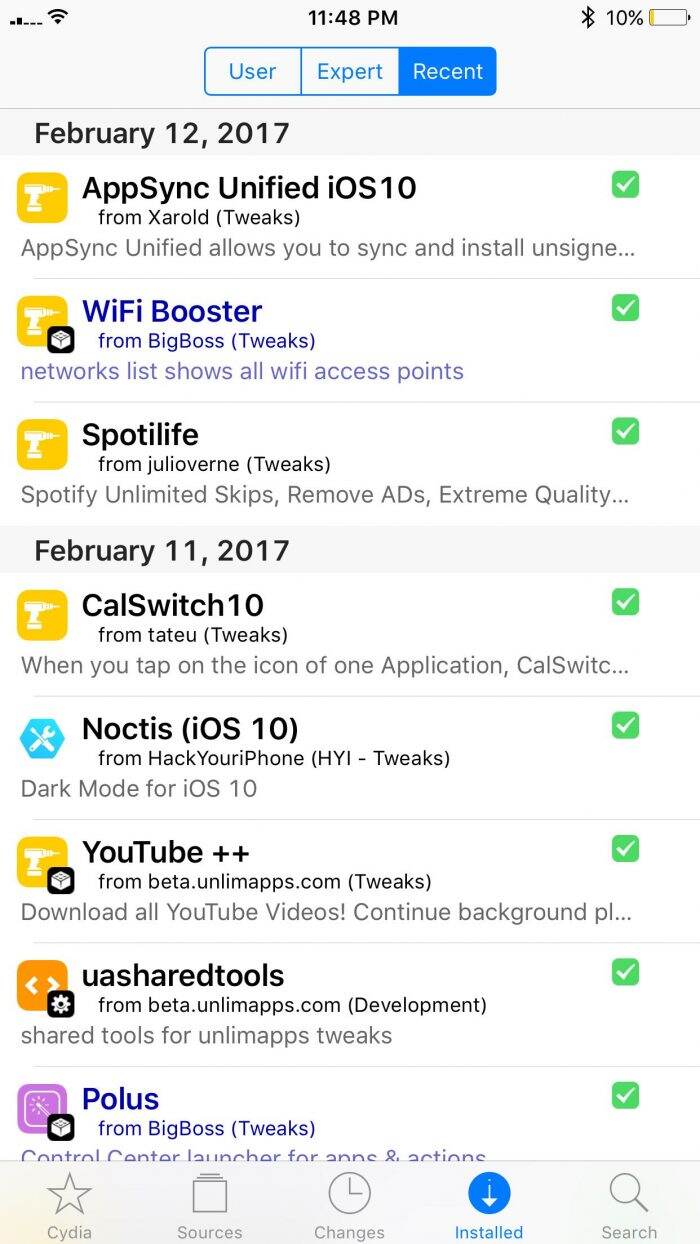 Appsync Unified is a tweak available on Cydia that allows you to install IPA files on your phone. This can be very useful for iPhone users because iOS usually consider downloading these types of files invalid. But with this, you can install unsigned or fake signed apps without any issues. It supports devices that have iOS 5 and above.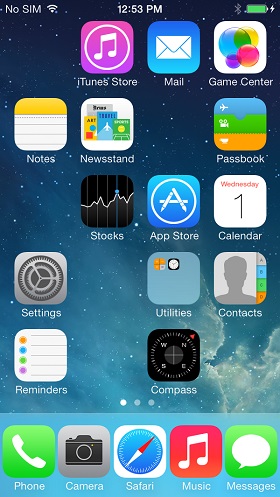 As you can guess from its name, Infinidock is related to your phone's dock. It is a well-known dock scrolling and customization tweak that helps you add multiple apps on your dock and scroll back and forth without any restrictions. It also adds pages to it, so you can simply swipe through them and access more tweaks. This tweak will work on iOS 7, iOS 5, and iOS 6 devices.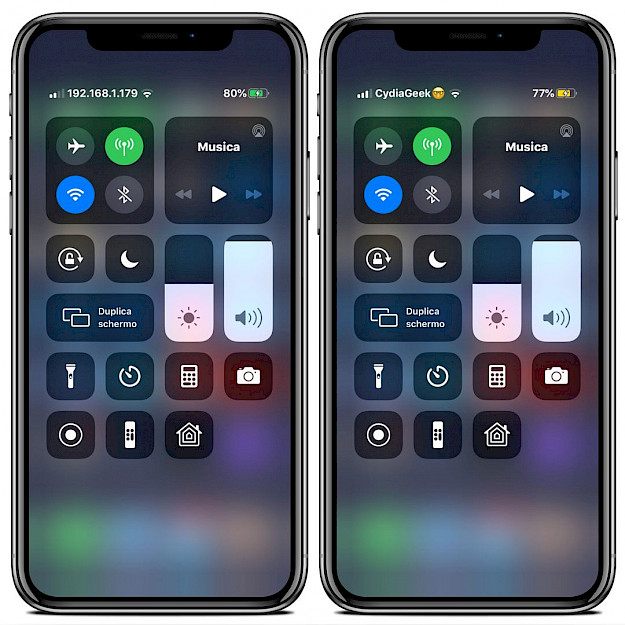 Carrierizer is a Cydia tweak that changes the name of your carrier into a custom text. You can put any text of your choice, add emojis, display temperature and location, and much more.  Other than that, you also get the option to hide your carrier name completely. The tweak's configure option can be found in the dedicated preference pane on the settings app. It is compatible with iOS 8 to iOS 13.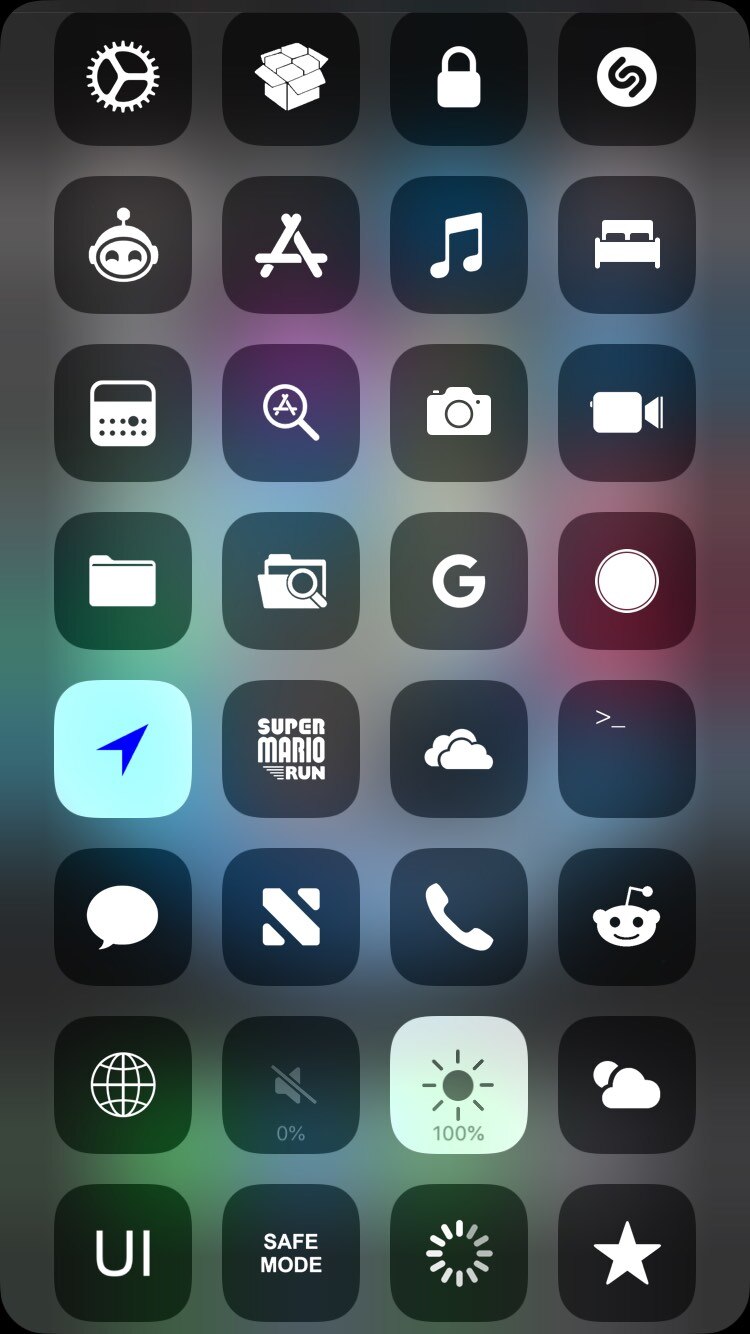 If you are searching for good control center tweaks, then CCModules is a great option that you can try out. It is a tweak that allows you to add third-party app modules on your phone's control center. It is compatible with iOS 11 to iOS 13 devices and there are more than a hundred modules that you can choose from.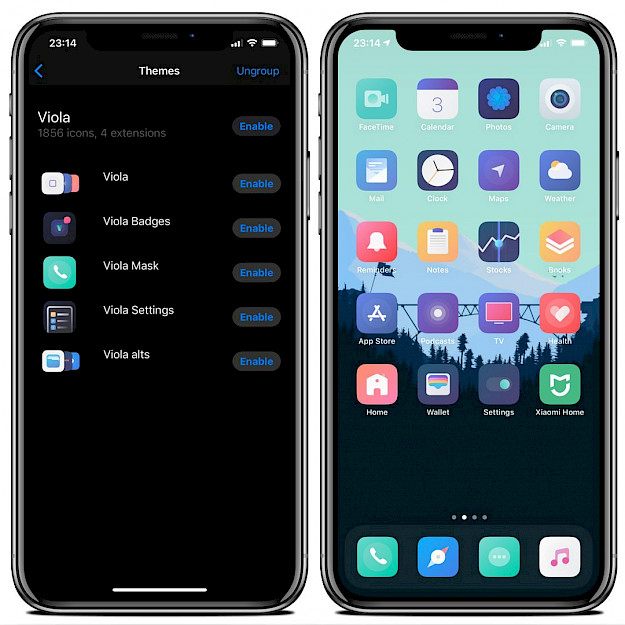 Snowboard is a popular theming engine and is also the successor of WhiteBoard. It helps you change the theme of your phones to the ones from other tweaks from the jailbreak community. It supports themes from various other theming engines and is compatible with iOS 7 devices and above. Once you install it, you will only be able to see it on the settings app.
Final Words
Even though there are a lot of good tweaks out there that are available to download on Cydia, it is impossible to name all of them. So we have listed above the 30 best Cydia Tweaks that you can use to amplify your iPhone and give it a new style. From personalizing your phone's interface to seamlessly cleaning all the junk on your device, there is a lot you can do with these. Also, most of these work with iOS 13 and 14 so you don't have to worry about compatibility.