Drawing on an iPad is just one of its many wonderful features. If you make use of the Apple Pencil with an iPad sketching app, you can make fluid digital drawings and stunning raster and vector images. You can draw, sketch, and design using the best drawing apps for iPad available on the Apple Play Store.
You can forgo the conventional approach that calls for a pencil and paper if you own an iPad. Instead, you may sketch and draw on this gadget with similar ease and freedom. But you need a powerful drawing program for the iPad.
You might be trying to determine which drawing app is perfect for you. To assist you in selecting the best drawing apps for your iPad, we tested all the new and widely used drawing apps. Continue reading to know more.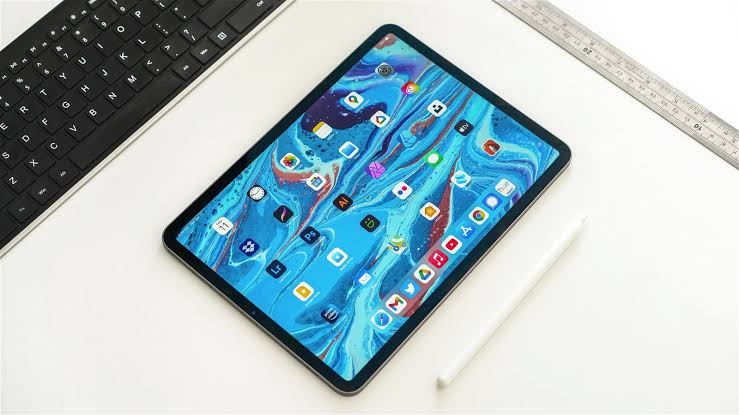 11 Best Drawing Apps For iPad
We present to you the top 11 drawing apps for iPad currently trending in 2023:
Using a centralized platform, Procreate is a cloud-based service that aids designers in designing digital drawings and illustrations. Designers can modify the textures or effects of already-existing brushes using Procreate to meet their needs.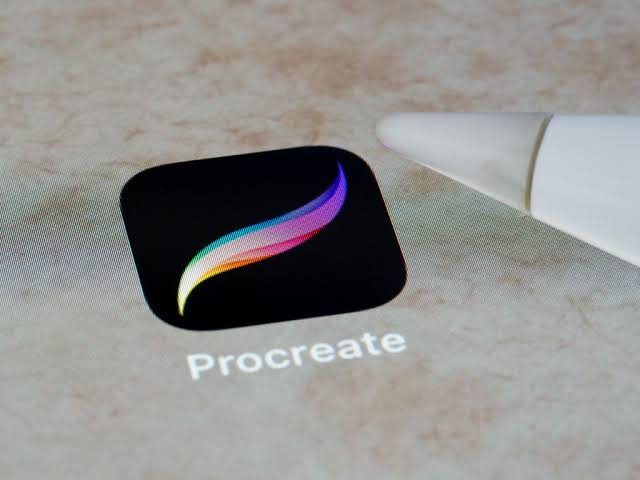 It has an Animation Assist feature that allows artists to capture each stroke as a time-lapse video clip for later use. Professionals using the platform can alter the text style, import custom fonts, and add typographies to artwork.
Artists can use the drag-and-drop interface in Procreate to apply colors to particular areas of their drawing, draw various shapes, and do color correction on photos. Additionally, it enables users to customize paint filters and add several visual effects, such as realistic blur, chromatic aberrations, and more.
Pricing:
There is no free trial available for Procreate. A one-time license fee of $9.99 is offered as its price structure.
With coloring book pages in a variety of styles from artists around the world, Lake is one of the best drawing apps for iPad. If you're unsure of the colors, the creator of each coloring page creates an optional palette for you to utilize.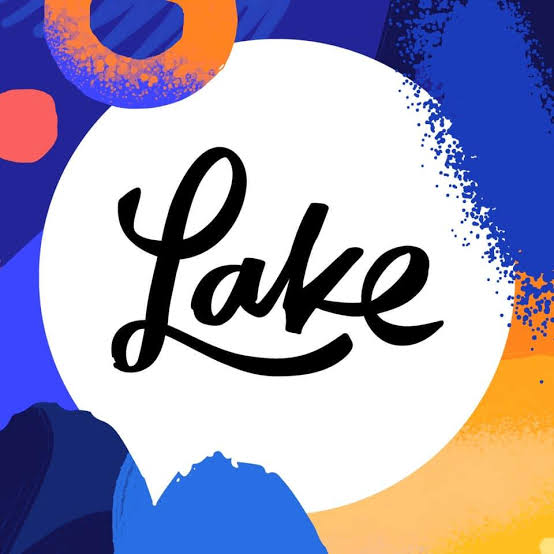 One of its amazing features is the flexibility to stay within the lines while adding more color for effects and shading. You have greater room to be creative as a result. Another fantastic aspect of the program is the audio effect.
For ease of use, mandalas for relaxation, satisfying symmetry, and kid-friendly coloring sheets are grouped by Lake. Additionally, you can continue using the app's dashboard to browse All Art in its toolbar or choose from free daily photos.
Pricing:
I

n the free version, every day, 9 coloring pages are provided.

The premium edition is $10 per month or $40 per year. You can use a blank canvas and have access to all the coloring pages her

e.
The fantastic new sketching software Adobe Fresco imitates some of the best features of other iPad fine art programs.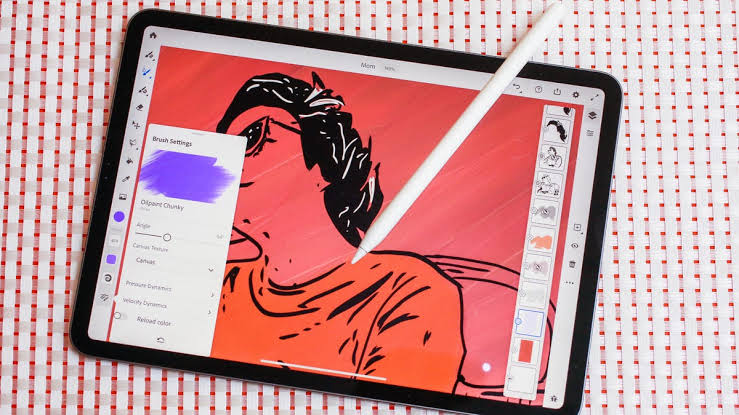 Numerous oil and watercolor brushes, the ability to work in both vector and raster modes, and a few features lifted from the desktop version of Photoshop are all features of Adobe Fresco.
Despite having a straightforward functionality and user interface, the Adobe Fresco program enables artists to produce true works of art in raster and vector graphics.
Adobe Fresco's brush library is extensive and diverse, accommodating all illustration and drawing techniques, from chalk and inking to painting.
Pricing:
In the free version, you can employ its fundamental functions. In each category, you will receive a small number of brushes, and you can export your artwork solely in iPad resolution.
The premium version costs $9.99 per month. Here, you can both save and edit your drawings for use in other programs

.
One of the highly acclaimed best drawing apps for iPad, the Astropad Studio converts your iPad into a drawing tablet. With this program, you may freely sketch, draw, or paint on your iPad and have it appear on your Mac or laptop.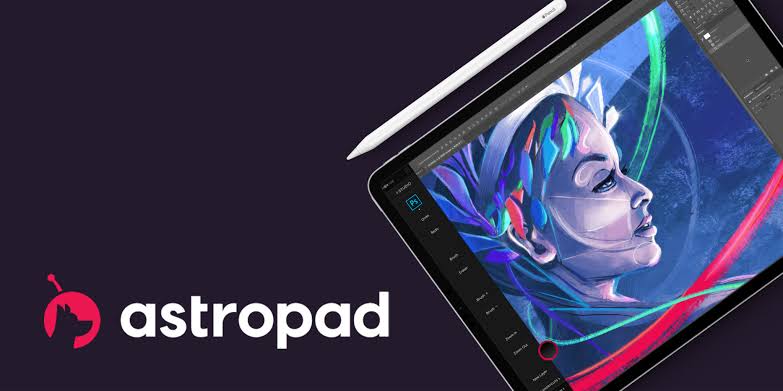 With minimal compression artifacts and a realistic drawing experience, Astropad Studio offers unmatched image quality. The application is lightning quick and stays up with your drawing; even on Wi-Fi, it can spike to 60 FPS.
Overall, Astropad Studio is the finest iPad drawing tablet software due to its abundance of capabilities and the fact that it was designed specifically for professional artists who need to handle difficult projects.
Pricing:
Astropad Studio costs $11.99 per month or $79.99 per year. You get unlimited features in the studio version like custom pressure curves, velocity control, keyboard support, hover simulation, eraser tool, preview line customization, unlimited upgrades, and much more.
With all of Adobe Illustrator's essential features, Adobe Illustrator is a fantastic graphics-creation tool for iPad. With this tool, it is simple to store, export, load, and convert artistic creations into other file types.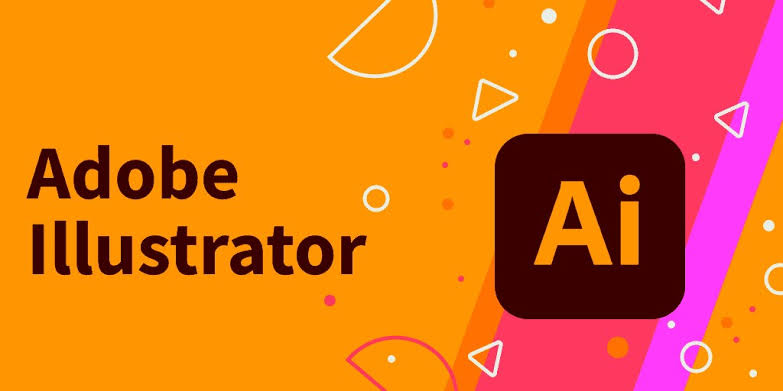 This app is what you need if you're looking for a highly practical vector graphics tool for designing vector shapes, typography, effects, gradients, and lines.
It's simple to draw with the Apple Pencil in Adobe Illustrator. Access to more than 18,000 fonts is available. Additionally, it includes useful instructions as well as calligraphy and painting brushes.
Another strength of this editor is its extreme precision, which makes all of your images appear to have been hand-drawn with a pencil on paper.
Pricing:
It is a free standalone program that may be downloaded.
It costs $9.99 per month to access premium features.
It costs $19.99 a month to subscribe to Illustrator alone and $52.99 a month to subscribe to the entire Creative Cloud Su

ite.
Drawing with ease and control is possible with Linea Sketch, one of the best drawing apps for iPad. This drawing app gives a healthy dose of digital art. Artists can make a modification, combinations, and rearrangements of designs using the app to achieve greater project versatility.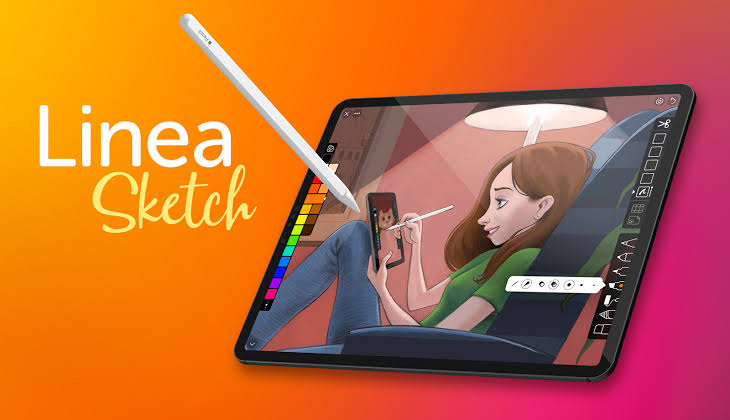 It is jam-packed with high-end capabilities that let artists create their hues or tints, choose from a huge selection of predefined colors, start with a supercharged notebook, and employ a condensed collection of flayers. Users have access to a preset set of five layers on which to draw.
To change layers, artists can even modify their artwork by resizing and reusing their creations. It is simple to add text to your artwork by selecting from a variety of color schemes, font sizes, alignment options, and other options. If you wish to post the creative process on social networking sites, the app can also make a recording of it.
Pricing:
Downloading Linea Sketch is cost-free. As in-app purchases, it provides monthly and annual subscriptions.
Since it is both tactile and portable, Inspire Pro is one of the best drawing apps for iPad for artists. It is indeed so portable that you can carry your digital art anywhere with you. Several mediums, including crayons, graphite, airbrushes, oil paint, and more, can be mimicked by this potent program.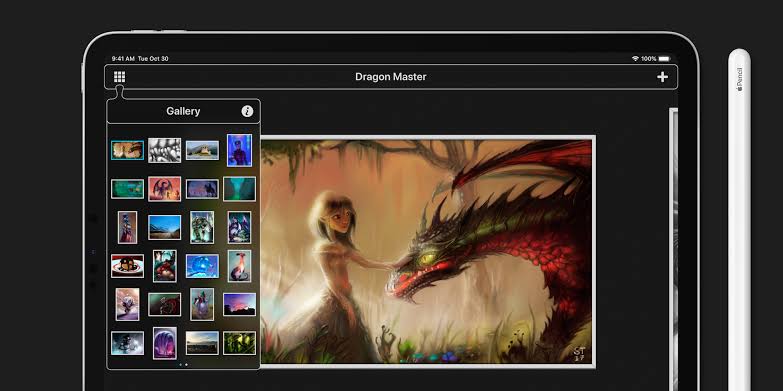 The app's dry brush will astound you with its incredible blending effects. The outcomes are remarkably accurate. Importing photos on a canvas is one of our favorite features. It's quite practical.
If you're used to Photoshop, Inspire Pro's lack of layers can be confusing. As long as you plan out your sketches beforehand, you should be fine to go because it's very similar to working on a real canvas. It's a fantastic tool to have after you get the hang of the program.
Pricing:
You need to buy Inspire Pro only once, own it forever, and receive all updates without making in-app purchases or paying a subscription.
It is feasible to sketch realistic lively drawings with one of the best drawing apps for iPad, the ArtRage Vitae. This drawing app offers a realistic painting experience. It uses watercolor blends on a fine gradation. On textured canvas, artists can use oil paints to paint, and similarly, on realistic paper, artists can use pencils or pastels to draw.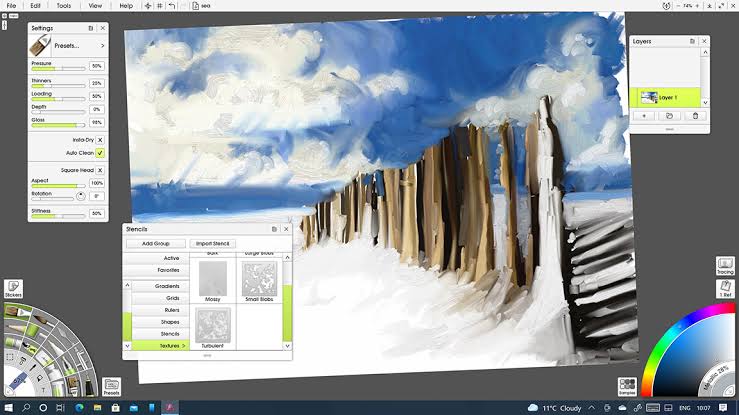 Samsung S-Pen and Apple Pencil's expressive capabilities are supported by ArtRage Vitae. Plus, color blending, utility tools, larger canvases, a new cloner, several tools, variations, and layers, special effect tools, airbrushes, and many other features are included as well.
To achieve the best drawing results, ArtRage Vitae also lets users add various textures, color blending, and layer effects to their work, as well as users can use a digital brush. There is also an option to save their pre-personalized settings.
Pricing:
The Mac and PC edition of ArtRage Vitae costs $80, while the Android and iPad versions only cost $4.99. This means that the software is a good deal to buy.
iPastels, a drawing app for the iPad that focuses more on painting and is appropriate for both experts and beginners, has a stronger painting focus. The layout of the program has a slightly retro feel to it that you may have experienced with older painting tools.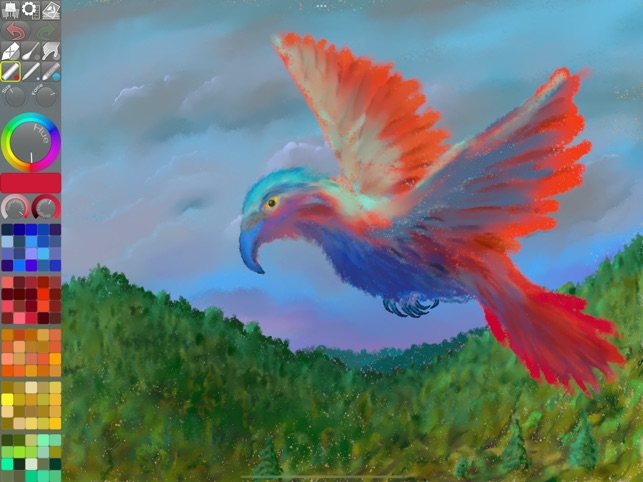 It works with all different types of pastels, including soft and oil pastels, and iPastels features lifelike pastel simulation. The many canvases that come with the app fit this description as well.
Additionally, because of the app's pressure sensitivity, the size of your strokes will be directly correlated to the amount of pressure your pencil or finger is applying to the screen. In addition, Apple's Swift programming language was used exclusively in the creation of iPastels.
Pricing:
Although the software is completely free, it costs $4.99 for its in-app upgrades. More features, such as a larger selection of paper colors, will become available to you.
The iPastels School and Office Edition is a better option if you're thinking about using this program for a school or on a device that does not allow in-app purchases. It costs $4.99.
Pixelmator is one of the best drawing apps for iPad to start if you want to launch a career in digital art because it enables artists to create fully functional artwork quickly. Artists may directly create, edit, and improve images on their iPads.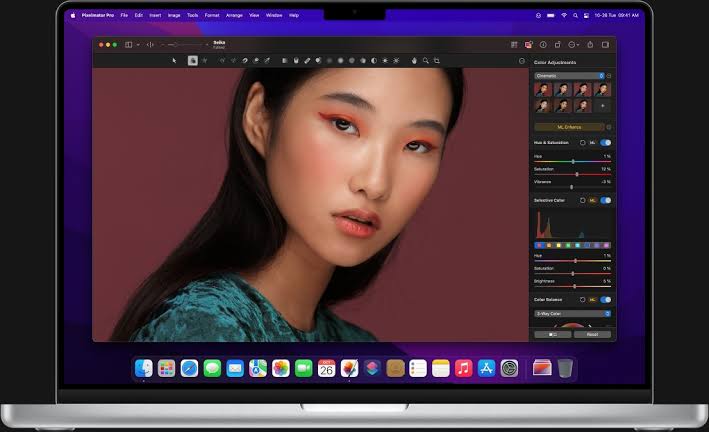 A mouse and keyboard with useful functions, a trackpad, as well as more than 70 keyboard shortcuts are supported by Pixelmator. The tool can generate amazing effects and contains features like levels, curves, and further color tweaks.
With the pre-designed templates, users can enhance their experience by making custom collages and adding frames and effects. This tool's double-textured brushes, cutting-edge color selection, Apple Pencil, and Pixel Brush are some of its most notable features.
Pricing:
The use of Pixelmator is not gratuitous. It is a paid model with a $9.99 one-time charge. Following a purchase, you will have access to all premium features.
Using Affinity Designer, you can make whatever you can imagine come true. It has a tonne of features that let experts develop print projects, typography, icons, UI and UX designs, branding, and illustrations, to mention a few.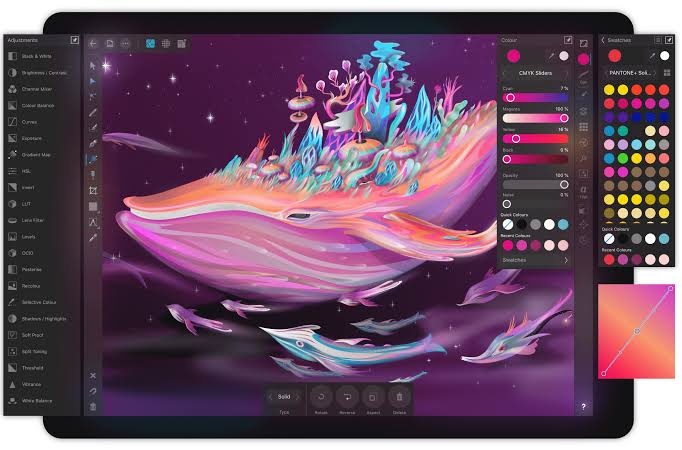 With the use of intricate boolean operations, artists may create flawless vectors and mix objects and forms to create strong designs. The contour tool can be used to produce abstract objects and offset paths.
Users of the software can swiftly fill in an item, add several strokes, and arrange the artboard. Users can add text capabilities to the mix using OpenType, providing their creation with a completely new look.
Pricing:
Affinity Designer is offered at two different price ranges:
For an iPad app, it costs $22.
For the desktop edition (Mac and Windows programs), it costs

$55.
Conclusion
Even if nothing can ever truly replace a real canvas for an artist, the iPad comes pretty darn close. The iPad becomes an extremely user-friendly digital canvas when combined with the best drawing apps for iPad, even for individuals who are not as creative.
We hope you liked this post and will try out these great drawing apps on your iPad. We are sure as an artist, you'll have a great experience with these amazing sketching tools. Share your experience with us about how your painting journey went in the comments section below. We would love to hear your views from you on it.